In All Seriousness!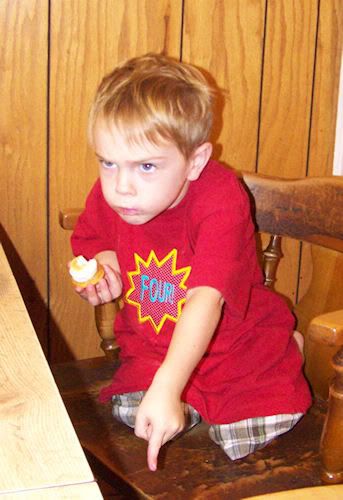 Too much to do, too little time.

Yep that's me lately. I knew that starting my Masters Degree would be time consuming but I had not idea. So, I'm sorry to say that my blog posting will be a little...sporadic.

There is alway so much I want to share, I have so many things on my list to show you, patterns to share, etc so stick with me.

See the little treat in Evan's hand?

That's was a lovely little desert my grandmother made Evan for his birthday.

Try this...

topped with

topped with

Toast in the oven on Broil.

YUMMMM!

She said "I used to make these for my babies."

I can just picture her in the kitchen making a large pan of these for my aunts and uncles and they all but last 15 secs out of the oven!

Here's a taste of Evan's surprise party from Granny...