Organize the Buttons Galore
I've tried baby food jars, I've tried baggies but this is the only thing that has worked for me so far. This was a bargin, find in a small fabric shop in Fort Payne, AL.
The lady sold me their old button boxes for 50 cents a piece.
These suckers are heavy duty, clear and sectioned perfectly for my button collection.
When grandma said I could have her old buttons, I had NO idea what I was getting into. This is a combination of my collection and hers in 6 different containers.
This was my before...after I gave up on all the others.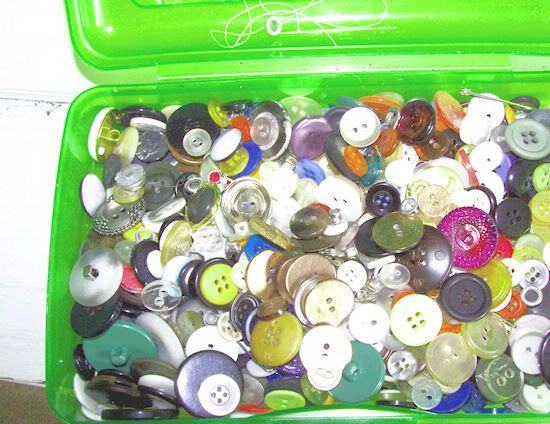 So, the next time you find some great, clear, sectioned containers...this is what you need to do with them. I'm sure I could use it 100 other ways too.