My Fabulous Fake Fruit
I love hobby lobby but boy is there fake fruit expensive. I'm sure it looks extremely realistic but my kids will probably destroy it anyway. So my heart was broken a few weeks ago when I discovered I couldn't spend $50 on fake fruit. While fresh fruit would be nice, that would get expensive too. Imagine my thrill and rejoicing in the middle of the Dollar Tree this afternoon when I found that fabulous fake fruit for $1 a piece.
This is what I did with it all and a little fake grape vine for $10 total.
Now I know some pieces are sparkly in the picture but I promise, on the table in person, they are FABULOUS!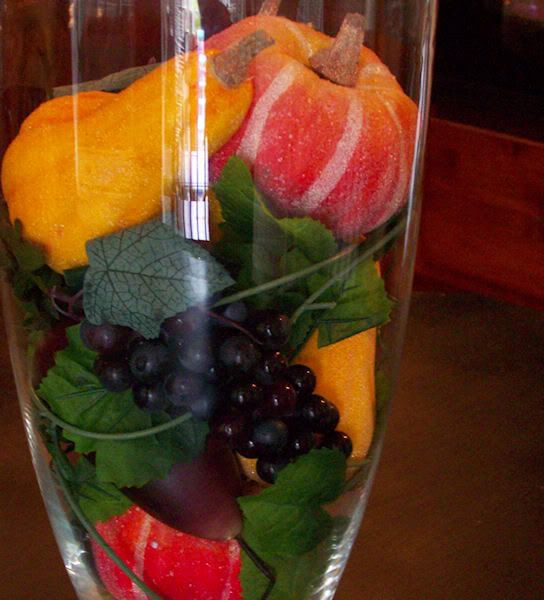 I love fall colors and fruits, and pumpkins, year round!