DIY Non-slip Covered Hanger Tutorial
It's the perfect gift for the upcoming bride or to hold your items that have delicate straps.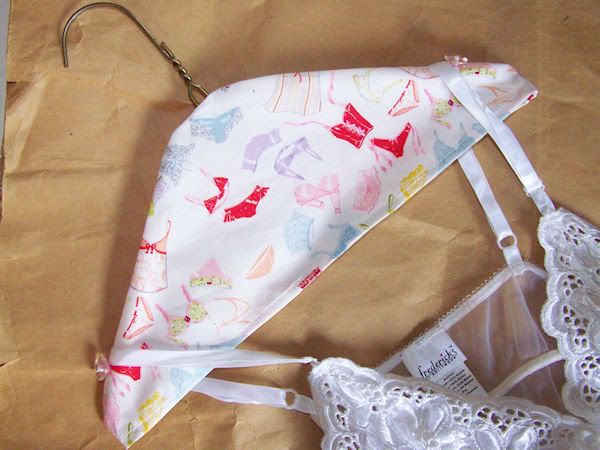 Dress up all your ugly wire hangers that are always getting tangled in the laundry room closet so they'll look pretty and presentable for guests or to give with gifts.
Here's How:
1. Using craft paper, trace your hanger, add 1/2 inch to the sides and 1 inch to the bottom
2. Use the template to cut 2 pieces of fabric.
3. With right sides together, pin and sew the sides, slightly less than 1/2 "or 1/4" in at the seam.
4. Stop 1/2" short of the center at the top to leave space for the hook to slip through.
5. Hem at the bottom all the way around.
6. To make the hanger cover non-slip, add to small buttons to the end of each hanger directly on the seam line. (shown is 1" away from the curve of the hanger at the end.)