My icing recipe!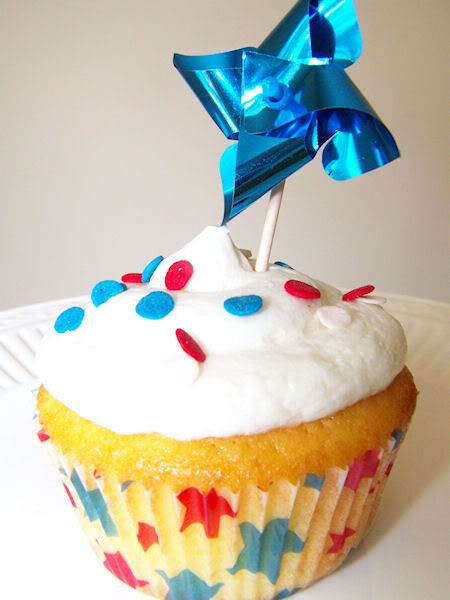 Lemon Surprise!
Well, because it doesn't look lemony.
Here's my
recipe
for lemon icing!
---------
1 box of powdered sugar
1/2 cup of shortening (Crisco)
1/2 cup of butter
whip together adding
1/4 cup of water
1 tsp pure vanilla
1/4 tsp pure lemon extract
keep whipping
---------
want a different flavor?
substitute the lemon extract for your flavor of choice.
add almond extract for a simple & rich butter cream.
--------
I was constantly losing my two favorite recipes
so I taped them inside my cabinet.
You'll see my recipe may have changed a little if and you can make Chocolate too! feel free to experiment! Also, anytime you find cheap cupcake decorations, buy them! I found these Wilton pinwheels and cups for $1 for 15, I should have bought them all. Any occasion is a good occasion for cupcakes.
--------
use almond flavor
instead of lemon
add 3/4 cup of coco
to the above recipe