Make your Own Headbands for Summer!
Awe! I've found a new love!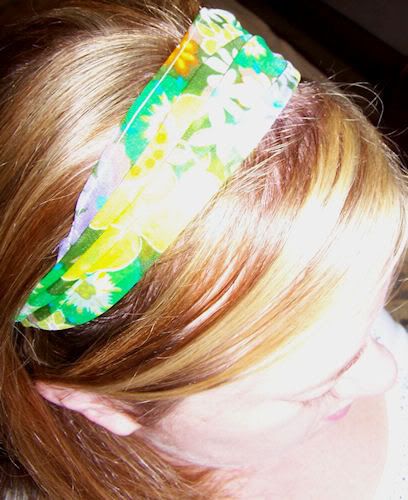 I found this headband pattern and instructions from one of my favorite blogs!
It's located at Between the Lines...
here
!
IT was super simple and you could almost use any scrap fabrics that you have.
I used a piece of old cloth from my Grandmother Stash.
Why does this excite me? Because! It's a new accessory to go with my favorite Kelly Green Jersey skirt and adds a little something extra. Especially since I only love to wear it with my white T! Now, I just need to take what's left and make a small "scarf" to tie around my handbag! EEE!
I'm telling you, this took about 5 minutes and the instructions were so clear and easy.
Now! Show me yours!