I'm Baaackkk!
You're probably wondering if I've actually been gone.
Well, yes!
My crafty, sewing side had escaped and I found her.
So, it's been a VERY long time since I've whipped up one of these.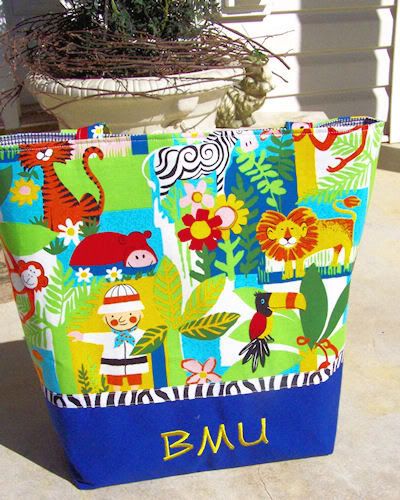 I made this for a friend from church.
It's a VERY LONG over due baby shower gift.
She finally picked out what she wanted.
Now that I have my sewing area in pretty good order.
I'm going to be whipping up some great stuff.
I sell my Pattern/Tutorial
on Etsy!
BUT
for my Blog readers only...
Until the end of May, I'm offering you my pattern for FREE
but here's what I want you to do.
Follow Me...and then e-mail me for the pattern.
I'll e-mail you the PDF file.
I made these bags as a stay at home mom for 5 years.
Well, I should say WAHM because I ran a company from my home
and outside my home with a storefront and manufacturing.
So, if you can sew the least little bit, you can learn to make and design your own bags.
This I want to do for you!
So, if you think you'd like the pattern/sutorial let me know and I'll send it right over.
Oh and I did this one!
This pattern is for sale in my shop.
I'll give it away another day!